Post by IndustrialAction on Jan 29, 2014 23:27:14 GMT -5
The Force Unleashed Starkiller Lightsaber - a Darth Alice & Industrial Action Collaboration
Greetings saber fans! It has been a while since I've posted a build because I've been working hard with Naigon on the new Z6 by NEC™ amongst others. Over the next few weeks I hope to show off a couple more projects but this one is the one I am most proud of. For YEARS I've wanted a TFU1 SK but never really found a design that was ME. Accuracy is nice and all but there's just certain things that I prefer in a saber and I don't think the video game did the saber justice. I had been in talks with SimplyProp/iProps for a long time about what I wanted to see in an SK. He's refined it quite a bit and I ordered one. When I got it, I was definitely impressed by the quality BUT work still needed to be done. I have seen the work that Darth Alice has done on SKs and reached out to him. My initial thought was to have him do some machining and then send it back to me for install. As the project progressed it just made sense to have him do the full install. I told him what I wanted to see and he added his own creative license. The end result is simply stunning!
This build also has two new pieces of tech. The first the the Z6 by NEC. As you've already seen in Naigon's thread, the Z6 is the brightest RGB LED in existence. The performance of the LED is unmatched. Naigon and I spent almost a solid year developing this and bringing it to market. Additionally, I have developed a new technique that I call AfterGlo™. I always felt like crystal chambers and internals probably got pretty hot but you don't get that sense from the way we make our visible and reveal chambers today. So, after a ton of research and some work with another company, I got a mixture that you cannot see when looking at the saber but that charges up while you are using it and will glow as if everything is hot once you shut it off. This is NOT hobby store craft junk. I really like the way the effect comes off and will be using it in visible and reveal chambers in the future.
Ok, that's enough talk, on to the specs and pics. Thanks for checking it out!! I apologize that the blade pics are so saturated. The Z6 messes with cameras because it is so bright. All of those pics were done in a pitch black room.
SPECS
Base Hilt: SimplyProp SK
Mods/Design/Install: Darth Alice
Polish/Design/Config/AfterGlo™: IndustrialAction
Board: Igniter Mini™ by NEC
Soundfont Package: SK-ONE by LordBlako (over 2,000 files in nine banks!)
LED: Z6 by NEC™
Battery: AW 17670
Speaker: RailMaster 2W
Cabochon: Copper laced Turquoise
Bunny Ears: Vader's Vault
Kill Key: Arkhan
Blade Plug: Darth Alice
Blade: 7/8" IndustrialAction SabreBlade™
PICSHILT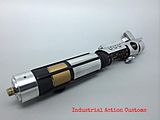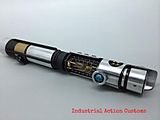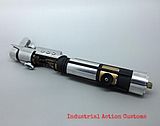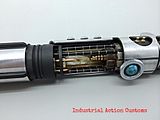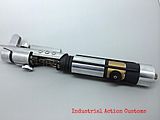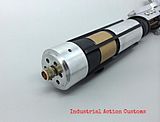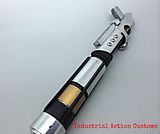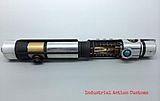 CRYSTAL CHAMBER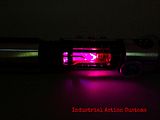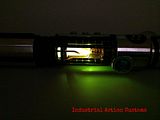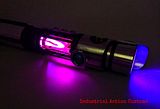 AFTERGLO™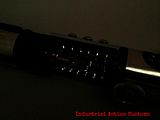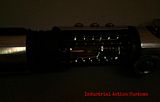 BLADE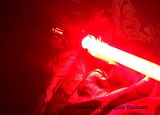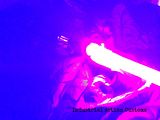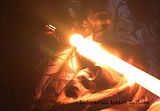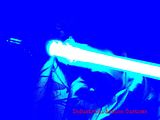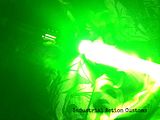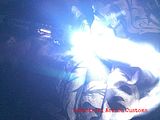 VIDEO